Mac OS X Enterprise Course Outline
Apple has traditionally turned a blind eye when it comes to supporting Macs in the enterprise-and that's bad news for Mac engineers trying to keep up with the PC counterparts. Who needs a Mac The bottom line: Executives and road warriors are the best candidates for Mac use in a company, in addition to the historic Mac enclaves of application development and creative.
Mac OS X Overview

Installing OS X
Configuring OS X clients and servers
Establishing requirements for interoperability
Setting the stage for the enterprise

Navigating the Mac User Interface

Server operating system features

File Sharing Services
Client Management
Networking Services
Directory Services

Administering the file system

Managing the file system with Finder
Uncovering the underlying UNIX file system
Manipulating advanced file system attributes

Installing Mac applications

Examining installation methodologies
Monitoring application health
Comparing Mac and Windows application architectures

Running Windows on the Mac platform

Virtualizing OS installations with Vmware
Booting Windows natively with Bootcamp

Managing OS X Network Integration

Setting network preferences

Establishing appropriate protocols for communication
Activating network devices: Ethernet, AirPort
Modifying preferences for Internet & Wireless

User account administration

Adding and managing users
Defining security settings for user accounts
Preparing users for directory integration

Creating OS X and Windows workgroups

Sharing files between Macs
Setting permissions on file system objects
Connecting Macs with SMB and AFP protocols
Introducing SMB for PC connectivity

Sharing system resources

Printer sharing
Screen sharing
Web sharing
FTP
Remote Desktop sharing

Building Centralized Directory Services

Integrating OS X into Active Directory (AD)

Implementing LDAP services: AD and Open Directory
Configuring AD for Mac integration
Introducing iOS devices into the enterprise

Configuring directory services on an OS X client

Leveraging Directory Utility for enterprise access
Activating AD plug-in and Open Directory components

Managing OS X clients with Open Directory (OD)

Centralizing administration with a Mac server
Working with the Server Admin and Workgroup Manager

Integrating Mac OS X and Windows

Administering network resources and clients

Building AD Users with the (ADUC) tool
Integrating directory services with Workgroup Manager

Managing Mac desktop preferences

Establishing distribution group architectures
Pushing preferences with Profile Manager

Creating directory redundancy

Replicating the Open Directory
Specifying Master/Replica configuration

Accessing desktops remotely

Microsoft Remote Desktop Connection
Apple Remote Desktop

Maintaining Enterprise Services

Building enterprise DNS for AD and OD

Establishing the primary DNS architecture
Resolving DNS names across platforms

Synchronizing time services

Aligning time services for authentication
Configuring W32Time and SNTP

Authenticating users with Kerberos

Establishing Kerberos authentication paths
Investigating Kerberized applications

Ensuring enterprise integrity

Leveraging Disk Utility for backups and imaging
Centralizing backups to a server
Mac Enterprises Inc
Enterprise Mac adoption continues to soar. Whether through bring your own device (BYOD) programs, or through Macs provided by corporate IT, more employees than ever are using Apple products at work. Strong adoption has driven requirements for enterprise Mac management solutions. But IT shouldn't stop there. They need to expand beyond enterprise Mac management to ensure an excellent end user experience.
IT is getting on board with enterprise-wide Mac deployment
As the IDC graphic shows, Apple's $25B enterprise business is growing rapidly in market share, although Windows devices are still far more pervasive overall.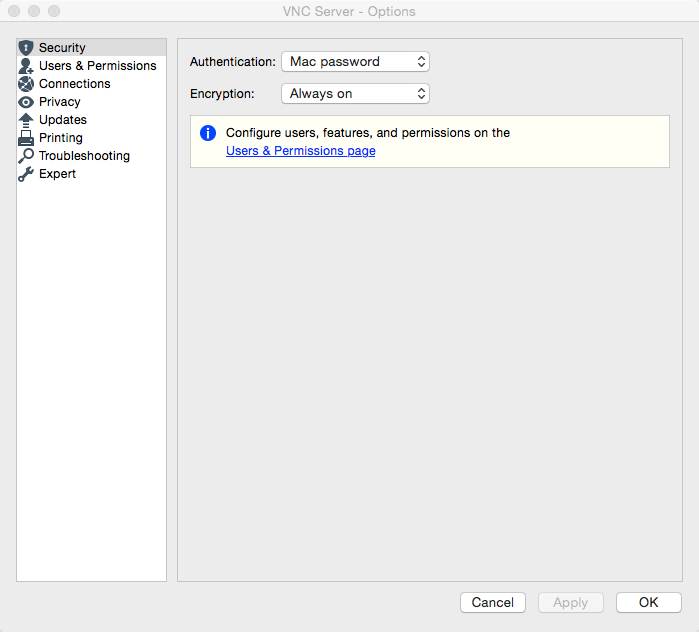 Both the workforce and IT appreciate the intuitive, familiar interface. The seamless use of iOS and MacOS across smartphones, tablets, and laptops makes it easy for employees to access the content and data they need, wherever they work.
Corporate IT teams are also driving adoption. Familiarity with the interface enables more employee self-service, which lowers IT support costs. IBM saves up to $535 per Mac user over four years (one third the rate for PCs). IBM's Mac support costs are lower because just 3.5% of Mac users call the service desk, compared to 25% of its PC users. With more than 100,000 Mac users, that savings adds up!
Security is another area where IT teams prefer Apple devices. Apple's native security tools protect against malware and keep devices up to date. In contrast, Windows relies more on third-party security software and constant patching to address malware concerns.
With the productivity, efficiency, and security benefits like these, other large enterprises, like GE, SAP, and Cisco, are providing Macs to their workforce. And 44% of companies surveyed by JAMF offer their employees a choice between Mac and PC.
Solutions for enterprise Mac management
So Mac adoption has expanded in enterprises like these beyond just a handful of executives and creative types. With tens of thousands of Mac users, IT requires enterprise class Mac management. The reality for most IT teams is that they need to manage Macs along with Windows devices.
A TechTarget article addresses three primary solutions for managing Macs in the enterprise.
IT can incorporate Mac devices into their Active Directory (AD) domains, and can use their existing tools to manage them along-side Windows devices. Microsoft System Center Configuration Manager and Exchange ActiveSync work with Mac OS X and later. Using this approach requires desktop services teams to issue commands directly to the Mac OS for certain device configuration issues like language and text formats, and screen saver idle times.
IT could also incorporate Mac devices into their AD domains, and use tools like Apple Remote Desktop or Apple Profile Manager to issue commands to Mac devices. IT can also use products from third parties, such as JAMF Software or Centrify for device management, configuration, and security.
The third option takes advantage of the consistent OS among Apple smartphones, tablets, and computers. Desktop services teams can manage Macs separately from Windows devices, and treat them as mobile devices, using a Mobile Device Management (MDM) product. Apple's Device Enrollment Program works with third party MDM solutions, such as AirWatch, to set management and security policies on Mac devices throughout the enterprise.
Mac device management and security—necessary, but not sufficient
No matter which approach you take for enterprise Mac management, device administration and security are only the first steps. Having a streamlined way for IT to deploy, upgrade, manage, and secure devices for their workforce end users is necessary. But it's not sufficient for ensuring the gains in productivity and cost savings that employees and IT leadership expect from enterprise Mac deployments.
Productivity depends on more than devices with a familiar, user-friendly interface. It depends on more than the availability of 230,000 business apps on the app store. It depends on ensuring an excellent user experience for those devices and those business critical apps. Devices and apps must be more than just well designed. They must run flawlessly, no matter where and when the workforce uses them.
Adding end user experience to enterprise Mac management
To assure that kind of reliability, IT needs to understand exactly what users see, when they interact with apps in the course of serving customers. And that calls for End User Experience Monitoring, provided by products like Aternity. William greider dds. Aternity adds value to any of the three methods of enterprise Mac management discussed above.
Aternity monitors the device health and performance that users experience, proactively, remotely and non-invasively. It also monitors the response time that users see, as any type of cloud-delivered, local, web, or mobile app renders on the screen of their device. So, Aternity helps IT ensure the benefits they expect from enterprise Mac deployment. Even better, Aternity enables IT to assure excellent end user experience for both Mac and Windows devices, with a consistent, uniform approach.
Four ways Aternity helps ensure excellent Mac user experience
Here are just a few illustrations of how Aternity End User Experience Monitoring helps IT ensure an excellent Mac user experience.
1. Monitor actual end user experience, as seen by the end user
With Aternity, Service Desk teams can monitor exactly what users see, as business critical applications render on the screens of their devices. Whether those devices are Macs or Windows, Aternity shows you application performance from the end user's perspective. Unlike other approaches to end user experience monitoring, Aternity correlates application performance, as seen by the end user, with the health and performance of the underlying device. This helps you to troubleshoot end user issues quickly.
2. Troubleshoot devices, proactively, remotely, and non-invasively
Aternity makes it easy for Desktop Services teams to troubleshoot device problems, without having to remotely access the user's device. Aternity gathers the key device health and performance metrics in real-time and stores them, so that you can troubleshoot current problems and those that occurred in the past.
3. Get an enterprise-wide view of app performance
Enterprise Mac management requires IT to ensure excellent service quality for ALL apps in the enterprise portfolio, whether those apps run on Macs or Windows machines. Aternity provides IT with an enterprise-wide view of app performance—for local, web, cloud-delivered, or thick client apps, running on any type of machine. This gives IT an integrated view of performance of the entire device and app estate—essential for rapidly identifying and resolving problems.
Mac For Enterprise Software
4. Establish SLAs based on business processes
Mac Enterprises Pensacola Fl
Aternity helps IT prove its value to the business by establishing and monitoring SLAs based on business processes. Rather than reporting on traditional SLA metrics like availability, Aternity enables IT to monitor users' interactions with applications in the context of a business workflow. IT can report on compliance to performance targets for business processes such as processing orders, or looking up inventory records.
Mac Os For Enterprise
Improve your enterprise Mac management effort with Aternity today
If your organization is deploying Macs at scale, take the next step in enterprise Mac management with Aternity. You can ensure excellent end user experience for your entire workforce—on both Macs and Windows machines—with a consistent approach and common workflow. You can get started in minutes.
With millions of endpoints managed in our SaaS environment, Aternity enables customers to get up and running fast, with no major capital investment, hardware provisioning, or server deployment. Start your free trial today to see how you can improve the end user experience of your digital workforce.